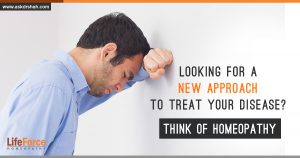 Hello there! Today I am writing about those painful conditions which can be effectively resolved with the help of homeopathic medicines. No one likes to be in pain when there are festivals around the corner. I always thought that homeopathy is the "Mahatma Gandhi" of the medical fraternity. It always practices Ahimsa by treating all the diseases in a gentle way. So, why be in pain when homeopathy is there to your rescue.
There are two kinds of diseases. There is one group of diseases which do not really bother you as much. There is a little discomfort but you can do away your daily chores without the illness causing a hindrance. Nevertheless, there are most of the diseases which are really painful, which knocks you down, preventing you from doing your routine work. I cannot resist sharing those really painful, difficult, chronic conditions which you might commonly encounter in and around you.
1) Trigeminal neuralgia: This is one of the most painful conditions one can think of. The pain of trigeminal neuralgia is termed worse than the labor pain. There is that sudden, electric shock like pain that leads to depression and painsomnia. It prevents you from doing every single work. But homeopathy along with research based medicines at Life Force has shown great results in the waving of the frequency, duration, and intensity of this dreaded pain. We at Life Force have been successfully treating hundreds of cases of trigeminal neuralgia where we could gradually taper off and even stop conventional sedating medicines. Homeopathy has evidently given long lasting results without giving any side effects.
[box type="note" ]We treat patients from USA, UK, Canada, Australia, UAE & 180 more countries. Get an expert opinion on your ailment, click here to ask Dr. Shah's team directly.[/box]

2) A migraine: There is this migraine headache which compels you to hit the bed and the pain makes you feel irritable. A headache is so severe that you cannot tolerate slightest of the noise and light. Nausea and vomiting leave you in a miserable condition. Once the pain fades it is as if you had run a marathon, you feel so exhausted. A migraine is just not a headache but a genetic neurological disorder which needs serious attention. Migraines rank third most prevalent disease in the world where majority of the females are affected. Think of homeopathy for a migraine as it has a good scope in treating the pain in terms of intensity, duration, and frequency of pain episodes. A regular homeopathic treatment helps you get rid of being dependant on pain killers and those habit forming drugs that make you feel drowsy all the time.
3) Dysmenorrhoea: Dysmenorrhoea or menstrual cramps are the female's greatest anticipated event every month. Those four to five days of the month are a nightmare for some females who go through this severe lower abdominal pain at the start and during the chumming period. The pain is caused as a result of uterine congestion where the uterus needs to contract in order to expel unwanted blood. At times these contractions are heightened due to which the pain may vary in duration and intensity. There are times when you wake up holding your lower abdomen in miserable pain. It is a spasmodic type of pain radiating to the lower back and down the legs. It disturbs your life and keeps you restricted to your house, making you feel depressed and feeling low. But do not worry, think of homeopathy. Homeopathic medicines like Magnesia phosphorica, Cimicifuga, Caulophyllum, Xanthoxylum etc. Are the indicated remedies for menstrual pain. They will definitely help you get rid of pain and ease out those four days of the month.
4) Multiple joint pains: One of the signs of aging like degenerative changes in the bones gives rise to osteoarthritis leading to pain in the joints accompanied by swelling. There are other painful inflammatory conditions of the joints like rheumatoid arthritis, ankylosing spondylitis, cervical spondylitis and lumbar spondylitis which need attention in order to prevent further complications. Pain killers are not always a good choice to tackle the pain every time. So think of homeopathy and implement it at the earliest. All these conditions being chronic and progressive, homeopathy helps in controlling the further progress of the disease safely, thereby improving the quality of life.
5) Kidney stone: The kidney stone pain comes like a hurricane. It is so sudden and unbearable that leaves you sweating all over and you cry in pain. At times no antispasmodic drug helps you during this episode and the only option left is to sedate yourself. Always think of homeopathy where you have been recently detected with renal stones when the stone size is not too large and you want to avoid or delay conventional procedures. When you have recurrent renal stones you should be wise enough to know that it is your body's tendency to form stones and treating the same is essential. Homeopathy along with a customized antilithemic diet helps you to curb down the frequency and durations of episodes. It also helps in preventing the recurrence of stones post-surgery. Needless to mention that, you may need to take pain killers to take care of the agonizing pain even during the course of treatment.
6) Fissures and piles: I remember having a patient at the clinic who visited with tremendous pain while passing stools along with few drops of blood. He was having a horrifying experience in the bathroom since past three to four mornings and he had no option but to visit the doctor. He could not explain his pain in words, but all he said: "doctor please relieve me from this dreadful pain". Piles and fissures are two such conditions that can leave your mornings miserable rather than being pleasant. They are called as lifestyle diseases and have become very common in this busy world. People shy away from talking about it and that is how you may delay the treatment, thereby increasing the time of treatment. Think of homeopathy for a correct diagnosis, healing, and relief from pain. Homeopathy works best in recently detected, first and second-degree piles. Treating the underlying cause becomes the most important focus treatment. The commonest cause being constipation can be successfully treated with a combination of a high fiber diet, adequate hydration and consulting the good homeopathic doctor.
7) Ulcers: Different types of ulcers like the common mouth ulcers (aphthae), peptic ulcers in the stomach or let it be the varicose ulcers on the feet. All these ulcers can be painful in their own way which may prevent you from eating your favorite food or walk few distances. Homeopathy always had a soft corner for these painful conditions for many years. Some remedies like borax, nitric acid,mercuris solubilis etc. help in healing mouth ulcers with their own capacity. Needless to say, the underlying cause needs to be addressed at the first place. Homeopathy helps to evaluate the basic cause when the patient goes through a detailed case taking process during the first visit. Do think of homeopathy in recurrent mouth ulcers, when abdominal pain drives you crazy and that stubborn ulcer
on your foot grows ugly. Homeopathy treats stomach ulcers symptomatically and reduces dependency on the conventional medicines. There are medicines like hamamelis, Vipera and secale cor which are indicated for varicose ulcers. The duration of treatment differs from individual to individual depending upon their immunity and self-healing capacity. Some of the above-mentioned conditions are so challenging that it needs a patient heart and strong will to tackle it permanently. Being a homeopathic practitioner since a decade I can now stamp that homeopathy is a therapeutic science which heals you from within without leaving any side effects behind. It makes you feel healthier than before thereby improving your immunity to such a level where the body can fight back diseases independently. On the eve of Independence Day, I pledge to keep my patient's pain-free with the best of homeopathy. So think of homeopathy and say cheers to pain this Independence Day.
Happy 70th Independence Day to all!
– Written by Dr. Kanchan, Associate doctor to Dr. Rajesh Shah, Life Force team
[box type="note" ]Got Questions? Get answers to all the questions regarding your ailment from Dr. Shah directly. Click here[/box]