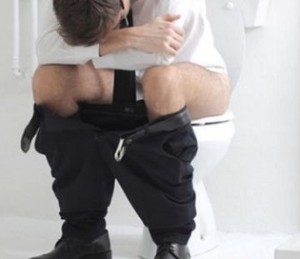 An anal fissure is a cut or a tear in the region of the anus (the opening from when stools are thrown out of our body). They often cause severe pain while passing stools. Bleeding may also be noticed.
Homeopathic remedies for fissure promote the natural healing of anal fissure. Homoeopathic treatment mainly improves the entire process of digestion thus helps patient to get relief from constipation and straining from stools which is the main causative factor for fissure in anus. Homoeopathic treatment for fissure involves two approaches:
Homoeopathic treatment for fissure with Constitutional medicines:
Treatment with constitutional medicine aims at long term relief of chronic and recurring disease conditions. It aims at keeping the patient free from frequent relapses and reduction in intensity of symptoms. While selecting constitutional medicines, psychological and stress factors are also taken into account.
Homoeopathic treatment for fissure with Acute medicines are given on basis of signs and symptoms with a limited focus on psychological factors. While the acute medicines can cover the signs and symptoms effectively they can't prevent the relapse of disease.
Homoeopathy is a good choice over temporary pain killers and soothing ointments suggested for short term relief of anal fissure. Homoeopathic treatment can even prevent surgery (fissurectomy) to remove anal fissures.
Below are few highly effective homoeopathic medicines which can help you to get relief in anal fissure complaints.
Nitric acid: This homoeopathic remedy for fissure-in-ano will be selected by your doctor when there is severe pain in anus, felt for many hours after passing the stools. This remedy is chosen for people when they describe a sensation of splinter or stick in the anus. This remedy is particularly selected for thin people with dark complexion and brown or dark hair.
Graphites: When complaints of anal fissure are seen in obese individuals who also complain of having a very long standing constipation and intolerance for cold, graphites is often the remedy of choice. This homoeopathic remedy for fissure is chosen when the stools are knotty and covered with mucus.
Silicea: Silicea is a homoeopathic remedy for fissure – in – ano when the patient complains of having a very peculiar type of constipation where stools are partly expelled out from anus, and partly stools will recede back into anus. Silicea is a strongly indicated remedy for fissure in anus in female patients who complain of getting constipation always before and during menses and straining for stools ultimately results into fissure in anal region.
Paeonia: Intolerable itching and constant oozing of moisture from anus are the symptoms which guide the doctor for selection of Paeonia. There is a severe pain in anus felt during and after passage of stools for many hours. Patient might develop ulcerations in anal and perianal region.
Ratanhia: Ratanhia is one of the common homoeopathic remedies for fissure-in-ano when severe burning is felt in anus for hours together after stools. Patients might describe this severe pain with a feeling as if their anus is full of broken glass. Alternately, a sudden stitching type of a pain is felt as if due to a knife piercing the anus. In patients for whom Ratanhia is indicated, the burning pain is temporarily relieved by application of cold water. Associated with this excruciating pain there is a severe constriction felt in anus.
Sulphur: This homoeopathy remedy is extremely effective to relieve the itching in anus and dry hard stools resulting into the fissure of anus and is often selected as constitutional medicine for anal fissure. Redness in anal region with severe burning smarting pain is another strong indication for selection of Sulphur as a remedy to relieve the anal fissure.
It is worthwhile to note that no homoeopathic medicine should be consumed without consulting a homoeopathic doctor. Dr Rajesh Shah's homoeopathic treatment for fissure has helped hundreds of patients. To know more about homoeopathic treatment for fissure at Dr Shah's LifeForce Homoeopathy, do leave us your contact details in the form below. You could also discuss your health concerns with a doctor at +91-22-66888888 or drop in your disease information at info@lifeforce.in
Read patient's case studies of successful treatment of Anal Fissure by homeopathic treatment at Life Force Homeopathy Clinic.